Limited Editions
25 years ago, a quirky little camera started a creative revolution. A group of students stumbled across the Lomo LC-A in a little camera shop in Prague. They used it to shoot from the hip, impulsively ignoring the viewfinder to capture fleeting moments on the streets. When they got their film developed, they couldn't believe their eyes. Each shot was drenched in vivid colors, punchy saturation and sweet vignetting. Overwhelmed by friends and family asking where they could get their very own Lomo LC-A, our photographic pioneers spied an opportunity. A year later, Lomography was born.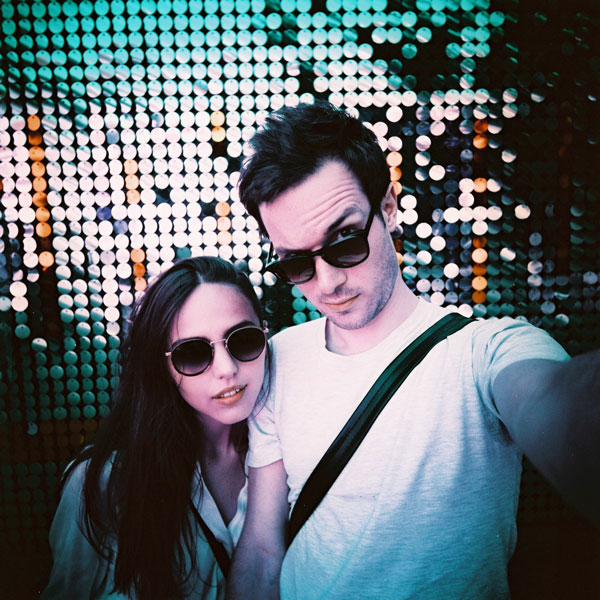 In 2006, Lomography decided to push the inspiration one step further, adding a pile of funky features including unlimited multiple exposures and long-exposure Bulb Mode to the mesmerising aesthetics of the original Lomo LC-A to create the Lomo LC-A+. Soon after, they took the Lomo love to wide and medium format with the Lomo LC-Wide and the Lomo LC-A 120.
To celebrate 25 years of Lomography, we're raising our glasses to this legendary compact camera with not one, not two, but three special edition LC-A cameras and a beautiful matching camera bag.
25 Years, No Rules, Happy Mistakes, Analogue Love
Clad in beautiful, genuine brown leather, these 25th Anniversary Edition Lomo LC-A+, Lomo LC-Wide and Lomo LC-A 120 cameras are a reminder to seize the moment, feel the energy coursing through your veins and let the analogue magic take over.
Each camera is decorated with delicate white and gold lettering reading '25 Years Of Lomography / The Lomographic Society International — Since 1992', and embossed with '25 Years, No Rules, Happy Mistakes, Analogue Love' — the cornerstones of the Lomographic movement, and your invitation to throw caution to the wind and brave your boldest experiments.
We're big believers in taking your camera with you everywhere you go. True beauty lies in the unexpected — the chance encounters, the serendipitous moments, the stunning sunset that conquers a day of rain. That's why we've designed a special edition camera bag to go with the Lomo LC-A+ and Lomo LC-Wide anniversary edition cameras. Made from the exact same genuine brown leather as the cameras and with enough space to fit your LC-A+ or LC-Wide, and two rolls of 35mm film, this stunning camera bag is the perfect creative companion for all your analogue adventures.
These anniversary edition photography essentials are available in limited quantities only, so make sure you're snappy! Head to the Lomography Online Shop or a Gallery Store near you now.