Belair X 6-12 Technical Specifications
Exposure Area: 104 x 52mm (6x12), 78 x 52mm (6x9), 52mm x 52mm (6x6)
Film Type: 120 Roll Film
Interchangeable Lens Mount: 3 Bayonet Type
Auto-exposure Mode: Aperture Priority
Auto-Exposure range: EV4 ~ EV15
Highest Shutter Speed: 1/125
Lowest Shutter Speed (B Mode): Unlimited
Film Sensitivity Supports (ASA/ISO): 50, 100, 200, 400, 800, 1600
Battery Supply: 2x1.5V (2 x LR44)
Multiple Exposure: Yes
Flash Connection: X-type Synchronization Hot-shoe
Tripod Socket Thread: Standard ¼" Tripod Socket
Camera Weight (without batteries and film): 500g (Globetrotter and Jetsetter), 450g (City Slicker)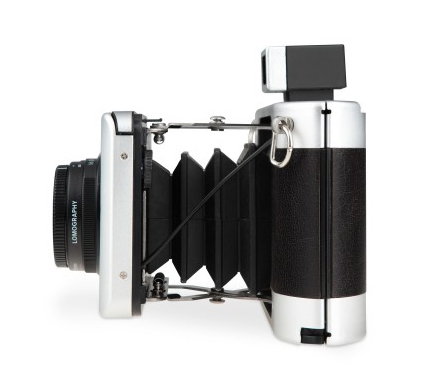 3 Shooting Formats

The expansive 6 x 12 format allows you to capture a vast space that makes for jaw-dropping photos; whether landscape, portrait or anything else you feel like shooting. And wait there's more; the Belair X 6-12 can also shoot in both square 6 x 6 and regular 6 x 9 formats. So whatever shape you're in, the Belair X 6-12 is ready to match you!

6 x 6 Square (12 photos per film roll)
6 x 9 Standard (8 photos per film roll)
6 x 12 Panoramic (6 photos per film roll)

Zone Focusing

The Belair X 6-12 is a zone-focusing camera just like the LOMO LC-A+ and LC-Wide. There are 4 focusing zones on the Belair X 6-12: 1m, 1.5m, 3m and infinity. Pick the focus to match the distance to your subject and you're ready to shoot!

50 – 1600 ISO Range

The perfect all-rounder, the Belair X 6-12 has an ISO range between 50 and 1600. So whether you're in the mood for fast or slow film, this camera has a setting to suit.

Flash Hot-Shoe

The Belair X 6-12 also has a standard hot-shoe connection which means you can use any flash with standard hot-shoe. When you are using flash, the auto exposure will still work normally to capture any ambient light.

Multiple & Long Exposure Capabilities

Love to shoot long exposures and multiple exposures? We do too! That's why the Belair X 6-12 comes equipped with a Bulb setting for beautiful long exposure shots and MX setting for your double exposure photo shoots.

Automatic Exposure Shutter

The Belair X 6-12 camera boasts an electronic automatic shutter. This means that just like with the LOMO LC-A+, the correct film sensitivity needs to be set so that photos turn out neither dark, nor overexposed. Whilst the LOMO LC-A+ shutter closes only once there is enough light, the Belair X 6-12's auto-exposure range is EV4 – EV15 and this is calculated just before the shutter is released. EV4 is equivalent to the light situation in a very dim restaurant when using ISO 100 film. Under aperture f/8, the exposure time is 4 seconds.

The minimum recommended conditions when shooting in dim light with the Belair X 6-12 are ISO/ASA dial set to 100 with 100 ISO film. If you're after brighter results in a dark setting, a high ISO film or switching to B (Bulb) Mode is recommended. B Mode will expose your shot for as long as you keep the shutter pressed and is great for low-light shooting.

Shoots 120 Film

The Belair X 6-12 shoots wonderful 120 (also known as medium format) film. Because it is a larger photo format than 35mm, 120 is perfect for capturing all the details in every shot. And lots of photo labs all around the world (such as Lomography LomoLabs) develop 120 film!

Classic Bellows Design

Who says panoramic medium-format cameras have to be the size of a small car? We know photographers are always on the move; that is why the painstakingly developed and reliable fold-out bellows system allows the Belair X 6-12 to collapse to a convenient and portable size - meaning you can take the camera wherever you go.