The Neptune Convertible Art Lens System is a complete and compact solution for every photographer.
With three interchangeable lens components that you can attach to the lens base to shoot at a fixed focal length of 35mm, 50mm or 80mm; this handcrafted Art Lens System has an optimal feature for any shooting situation. What's more, we'll be releasing more focal lengths in the future so that your system and creativity can continue to grow.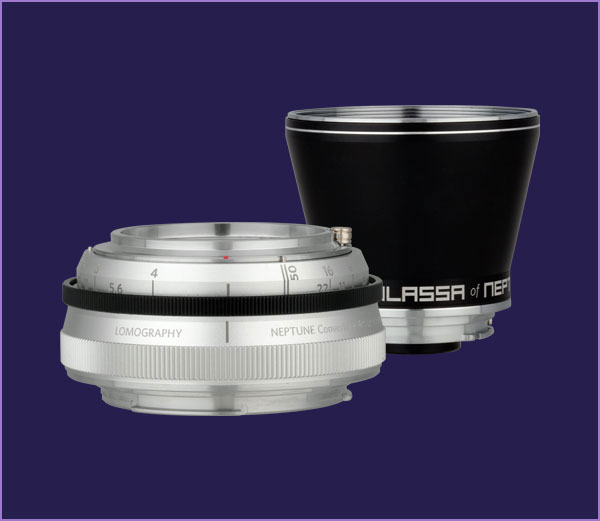 Exceptional Optical Quality
Handcrafted using the finest glass optics, this is an Art Lens System that lets you capture every last detail of your subject in beautiful high-definition — even when shooting at the incredible closest focusing distances of 0.25m (35mm), 0.4m (50mm) or 0.8m (80mm).
Stunning Sharpness or Beautiful Bokeh
Rely on the stopless iris diaphragm aperture mechanism for stunningly sharp shots or use the special drop-in aperture plates to create delicate bokeh shapes at larger apertures.
Inspired by the world's first convertible lens created by Charles Chevalier in the late 1830s and reimagined for modern-day analogue and digital SLRs, the Neptune Art Lens System combines the best of two centuries to offer countless creative options. Small and light, it's the only thing you need in your bag — no matter where your creativity takes you.
Thalassa 35mm

Thalassa 35mm

Proteus 80mm

Despina 50mm
Back us on Kickstarter now and you'll save up to 45 percent on a Neptune Convertible Art Lens System and a whole host of exclusive extras.