Use e Abuse do Bokeh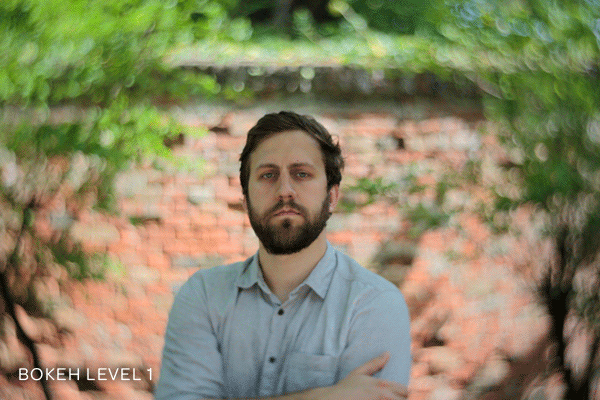 Entretanto desenvolvemos um mecanismo revolucionário para a Nova Lente Petzval 58 que torna mais fácil do que nunca o ajuste do efeito bokeh swirly nas suas fotos. Este novo componente chama-se anel de controlo de Bokeh e te dá a liberdade total, sob a assinatura Petzval, pela primeira vez! Agora você consegue obter um efeito de remoinho puramente sublime em todos os tipos de ambientes e condições fotográficas.
O anel de controlo de Bokeh está no topo da lente e pode ser ajustado entre os níveis 1 e 7. Ao mover este anel, você pode simplesmente alterar a quantidade de efeito remoinho à imagem criada com a nova Petzval 58. Para um efeito bokeh swirly subtil, roda o anel para o Nível 1. Mas se você quiser obter um efeito bokeh swirly mais poderoso do que você já viu, coloca o anel no nível 7 e veja o mundo se transformar na frente dos teus olhos.
Distância Focal de 58mm e Abertura Máxima de f/1.9
A New Petzval 58 tem uma distância focal de 58mm, que é uma distância focal muito mais padrão para os inúmeros tipos diferentes de fotos que todos gostamos de tirar nas nossas vidas no dia-a-dia. E com uma abertura máxima de f/1.9, você pode desfrutar de velocidades de obturador mais rápidas e uma profundidade de campo mais estreita. Então, tanto faz o que você queira fotografar, você pode relaxar sabendo que a New Petzval 58 se sente em casa com paisagens, fotografia de arquitetura, de rua, paisagens urbanas, retratos, fotos de moda, fotos familiares e tudo mais em que você pode pensar!
Vidro Russo Premium em um Corpo Lindo
The splendor of the New Petzval 58 extends far beyond the photos it takes. We have worked just as hard on the exterior design of the lens as on the internal optics to deliver a lens which will grab the attention of you and everyone you meet on your photographic adventures. Available in a brass or black finish, every lens is handcrafted by a small, skilled and dedicated team of technicians at the Zenit factory in Russia. The New Petzval 58 lens body is made from brass and the lens elements are constructed from the highest quality Russian glass.
Welcome to the Modern Age
The New Petzval 58 Bokeh Control Art Lens is available with either Canon EF or Nikon F mounts so it works straight off the bat with tons of different analogue and digital cameras. The lens is also compatible with even more cameras (for instance, the Sony A7, Fuji X-Pro 1 and Micro 4/3 Cameras) when you use dedicated adapter mounts. And since it works with loads of different digital cameras, you can shoot stunning videos with the Petzval swirly bokeh effect too. This is especially fun to do when you experiment with the bokeh control settings!
While the New Petzval 58 has been designed with today's cameras in mind, it also has tradition at its core. Firstly, just like the New Petzval 85mm lens, the New Petzval 58 works using the same Waterhouse aperture system as lenses back in the 19th century did. Secondly, you focus using a gear-rack focusing mechanism which is how photographers shooting nearly 200 years ago would have done it. We love this manual, 'hands-on' feeling of shooting with the lens and hope you will too!
The Great Waterhouse Aperture Plates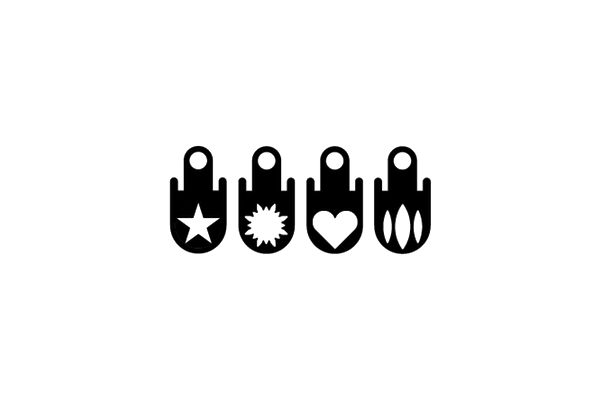 The Waterhouse aperture system is a unique and easy way to change the aperture on a lens. Simply by switching between different sized aperture plates, you can control the size of your aperture opening. And not only do they add a touch of 19th century charm to your photography, they also allow for even more creative opportunities by using specially designed aperture plates. By inserting a specially shaped aperture plate, like a star for instance, your swirly bokeh will be sprinkled with magical star shapes! What's more, with a few household materials, you can design your own aperture plates for unlimited creativity.
The New Petzval 58 Bokeh Control Lens comes with the following aperture sizes: f/1.9, f/2.8, f/4, f/5.6, f/8, f/11 and f/16.
A Brief Petzval History Lesson
One of photography's most under-rated stories, Joseph Petzval is widely considered to be the founder of modern photography. The story of his lens design begins on January 9th, 1839, following the invention of the daguerreotype photographic process. Faced with extremely slow exposure times and rudimentary optical calculations, the race to remedy these shortcomings immediately began. It's here where Joseph Petzval was made aware of these developments in the field of optics and accepted the challenge of creating an improved lens design.
After about 6 months of strenuously researching and experimenting, Petzval finished the calculations for his first lens in Vienna, Austria, in 1840. Aptly dubbed the Petzval Lens, it had a profound impact on the photographic world and became one of the most widely used optical designs of the 19th century. Not only was it the first lens based on scientific calculation, it was also known as the first fast photographic lens at f/3.6 (faster than any other lens at the time of its release). With it, the field of portrait photography flourished.