Lomography New Petzval 85 Lens - Order Now!
The Perfect Portrait Lens
Photos shot with a New Petzval 85 Lens are immediately recognizable for their super-sharp focus areas and wonderful swirly bokeh effect.
The totally distinctive look of Petzval photos is all about the fantastic lens design that gives you the satisfaction of the instant optic experience that goes far beyond using photo editing software and filters. The New Petzval 85 Lens is the perfect portrait lens for when you want your photographic subject to be the centre of attention. Shoot with an open aperture for soft photos with strong bokeh, or close your aperture for super-sharp, clear images.
Compatible With All Canon EF and Nikon F Mount Cameras
Unlike old Petzval Lenses which will usually only work with larger format analogue cameras, the New Petzval 85 Lens is designed to work with Canon EF and Nikon F mount cameras.
So, for the first time, you can easily get the fantastic Petzval look with 35mm analogue cameras and DSLR cameras. This brings with it a whole new world of possibilities; from shooting Petzval photos with your 35mm SLR or DSLR, to creating amazing DSLR movies with the lens!
Special Apertures For The New Petval 85 Lens
You can purchase our Special Aperture Plates Package for wonderful and different shaped bokeh in your Petzval photos. The package includes teardrop, honeycomb and star shapes plus one customizable aperture plate.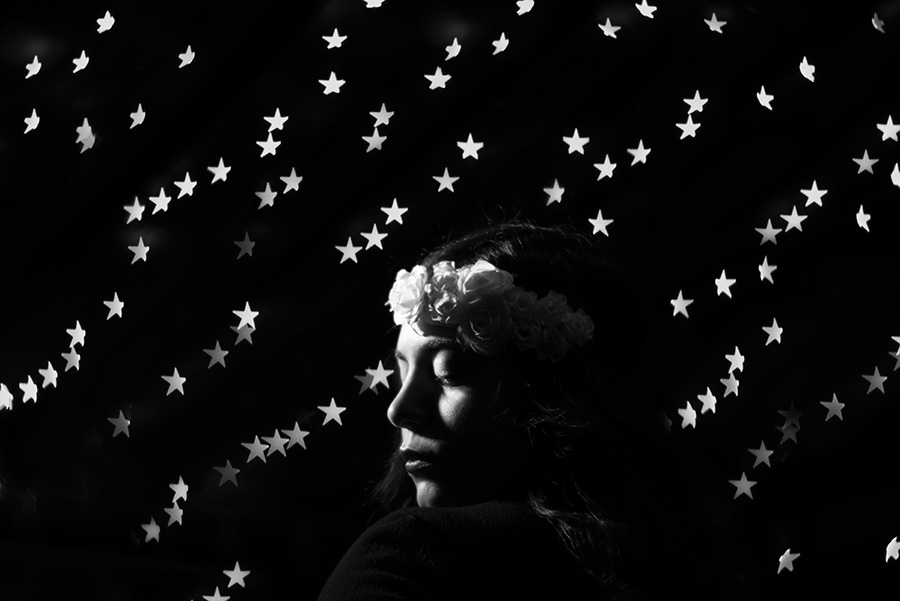 Photo by Coco Alexander
High Quality Glass Optics, Manufactured In Russia
Each New Petzval 85 Lens is crafted from brass (just like the original Petzval lens) and features premium glass optics. Together with Lomography, the lenses have been designed and constructed by a team of optics specialists at the Zenit factory in Russia. Zenit are master lens manufacturers and have the skill to build the New Petzval 85 Lens for use with today's SLR cameras.
The History of The Original Petzval Lens
In 1840, Joseph Petzval invented his beloved lens which went on to become one of the mostly popular optic designs in the 19th century. Although he was first and foremost a Mathematician, it is for his work in the field of optics that Petzval established his formidable reputation.
To give a little background to Petzval's lens story, we need to first look back to what happened a year earlier. On January 9th 1839, the French Academy of Sciences announced the daguerreotype process, the brainchild of French artist and physicist Louis Daguerre. However, daguerreotypes (which involve a camera obscura and light-sensitized copper plates) proved to be problematic, especially when taking portraits. Each photo could take 10 minutes or more to create.
With the invention of the daguerreotype came the race to remedy its shortcomings, particularly to revamp the optical work and reduce the exposure time. French optician and microscope-maker Charles Chevalier invented a lens for Le Daguerreotype, Louis Daguerre's first photographic camera. However, aside from the spherical aberrations, its working aperture of f/15 was still not fast enough, especially since the original photographic materials were of low sensitivity. In 1840, Chevalier designed another lens, which he called Photographe à Verres Combinés, which was a combination of two cemented achromatic lenses. While he managed to bring down the aperture to around f/5.6 for portraiture, the lens lacked sharpness overall.
Joseph Petzval's Legendary Lens Is Invented
Joseph Petzval was contacted by his friend Andreas von Ettingshausen about these developments in the field of optics and was urged to develop his own photographic lens design. Petzval took to the challenge and was determined to improve these flaws in the Chevalier lens model. So he went to work, strenuously researching and experimenting with new possible designs. After around half a year, Petzval had found a solution. His lens design was a double achromatic objective lens that had four lenses in three groups. It had almost no distortion, had a focal length of 160mm, and with an aperture of f/3.6, was about a stop and a half faster than the 1840 Photographe à Verres Combinés!
The Petzval Lens became known as the first fast photographic lens, and the first made on the basis of scientific calculation. With it, the field of portrait photography flourished. Much of what the world considers to this day as the best characteristics of lenses for portraiture are based on Petzval's 19th century optic breakthrough.