Analogue Madness At Your Disposal
Portable, pre-loaded with funky film and paired with creative Color Gel flash filters — meet the Lomography Simple Use Reloadable Film Camera.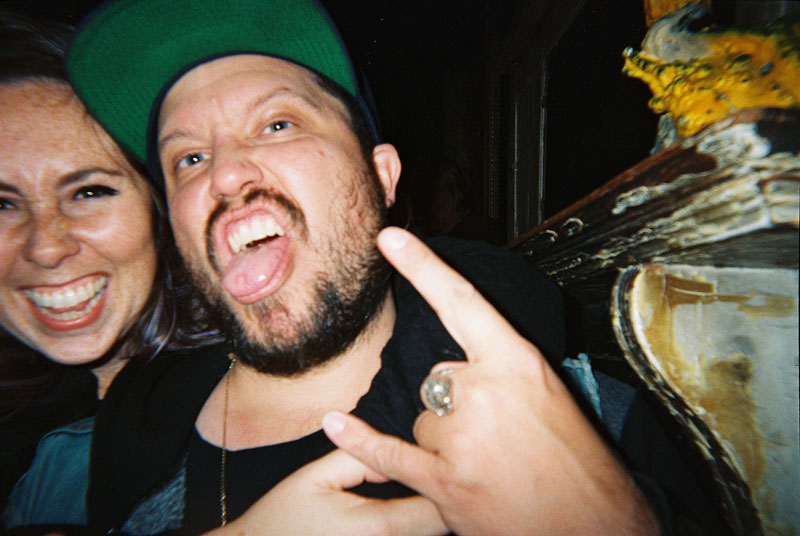 Analogue Made Easy: Lomography's Simple Use Film Camera comes with the film pre-loaded so that you can start shooting straight away. Pocket-sized and equipped with a flash, it's perfect for parties, road trips, weddings and more.
Filled with Fantastic Film: Drench your shots in classic analogue character with Color Negative film, produce moody monochrome shots with Black & White film, ghostly desaturation with the LomoChrome Metropolis and tint your whole world purple with LomoChrome Purple.
Shop Now
Color
Negative
Lomochrome
Purple
Black
and White
Shake up the Color Spectrum: Mix and match three different Color Gel flash filters to tint your Color Negative, LomoChrome Purple and LomoChrome Metropolis shots one of six different colors. Just slide the filters over your flash to tint your world a different hue!
Reload and Keep Shooting If you're feeling like an analogue superstar, you can try reloading your camera once you've finished the pre-loaded film.
Embrace
the Analogue Madness
The Lomography Simple Use Film Camera is no ordinary disposable camera — it's pre-loaded with funky film and comes with Color Gel flash filters so that you can dive right into the world of creative analogue photography. Take a look at these shooting tips and get busy.
Take Your Camera Everywhere You Go
This one's a Golden Rule of Lomography, and it's made easy by this pocket-sized camera. Take it to the beach, on the road, to a party, out to dinner — it's disposable, so you can sling it in your bag and take it on all your adventures without having to worry.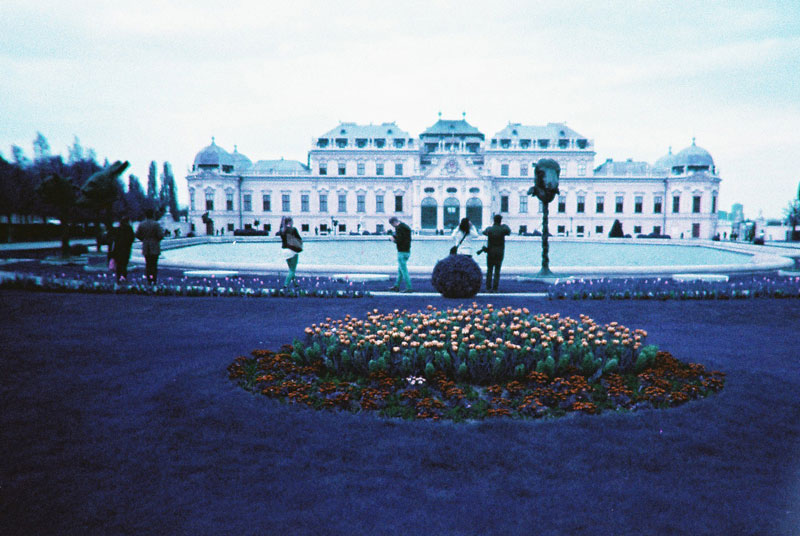 Snap Around the Clock
Lomography's Simple Use Film Camera is equipped with a flash so that you can capture analogue madness in any lighting condition. It's perfect for parties and late-night escapades.
Color Your LomoChrome
If LomoChrome Purple film already turns blue to green, green to purple and pink to yellow, what happens if you layer it up with your Color Gel flash filters? Mix and match them for some psychedelic color shifts!
Add a Touch of Analogue
Throw a massive birthday bash and invite all of your favorite people. Leave a bunch of Simple Use Film Cameras lying around and let your guests snap away. No need to worry about the cameras getting broken, and you'll have some awesome photos to remember your special day!
Ignore the Expiration Date
If you're feeling like an analogue superstar and you want to have a go at reloading your Simple Use Film Camera, try shooting on expired film. There's no telling what kind of awesome light leaks or crazy color shifts will show up on your photos when you get them developed!
Shoot From the Hip
Another Golden Rule of Lomography perfect for getting unique shots. Forget looking through the viewfinder and just shoot with the flow — from as high as you can reach to parallel with your feet. Who said you have to know what you've taken a picture of before you get your film developed?
Share the Analogue Love
Because they're super easy to use and tons of fun to shoot with, Lomography Simple Use Film Cameras make awesome gifts. Treat your favorite person on their next birthday — even if they've never picked up a camera before, they're sure to have a blast with one of our disposables.
Make Like a Crazy Scientist
Because the Simple Use Film Camera is disposable, you can conduct all sorts of experiments on it just to see what happens. Step outside the warranty and try sticking it in the fridge for a day, drawing over the lens, banging it on the table — anything you can think of that might do wacky things to your film for super original photos.
Start a Chain Reaction
Call three long-distance friends and buy a Lomography Simple Use Film Camera between you. Get it delivered to your door, take nine pictures with it, and then post it to one of the trio for them to take nine pictures. Keep posting and snapping until you've filled the film, and then make a colorful scrapbook of your fruitful long-distance friendship.
Snap in Rainbow Hues
Layering up your Color Gel flash filters over one another is an awesome way to tint your frame a whole new hue, but so is lining them up next to each other. Cover half your flash with the blue Color Gel and the other half with the red Color Gel — that way you'll have a red and blue shot with a cool purple blend in the middle.
Shoot Again
When you've used up your preloaded film there's nothing stopping you from reloading your Simple Use with another film entirely. The ultimate budget-friendly camera for achieving 35mm perfection.
How to
Use your
Simple Use
Film Camera
Taking a Picture
Turn the film advance wheel. When it stops turning, you're ready to take your next picture.
For the best results, make sure you stand 1-2 meters away from your subject.
On cloudy days, in shadows, at night or indoors, you should always use the flash. To activate the flash, hold down the flash button until the flash indicator lights up red. It will fire when you press the shutter release!
To take a picture, press the shutter release button. Once you've taken your shot, just go back to step number 1 and shoot until your film is full!
Developing Your Film
When the film counter shows "E", it means that — like all good things — your film has come to an end. You should be able to turn the film advance wheel without it coming to a stop.
To remove the film, press down the door lock, open the back door, and take out the film.
You can get your film developed in any lab — including the LomoLab! Check it out at www.lomography.com/lomolab. When you take your film to get it developed, make sure you ask for the following processes:

Black & White ISO 400: Black and White Negative Process
Color Negative ISO 400: C-41 Process
LomoChrome Purple ISO 100-400: C-41 Process
Reload at Your Own Risk!
To reload your film, press down the door lock and open the back door.
Please note that this camera is intended for single use only. Therefore, opening it is not covered by any warranty or guarantee.
However, if you're feeling like an analogue superstar, or want to learn: to reload your film, press down the door lock and open the back door.
Insert a new film and hook the first sprocket hole of the film tip onto the taking spool hole.
Flatten the film and hold the pre-load lever when you close the back door.
Technical
Specifications
Film Format:
35mm Film
Lens Focal Length:
31mm
Shutter Speed:
1/120s
Aperture:
f/9
Focusing:
1m to Infinity
Flash:
Built-in Flash (Press & Hold to Charge), 15-second Recharge Time
Battery:
1 x AA Battery
Dimensions (mm):
115 x 60 x 33