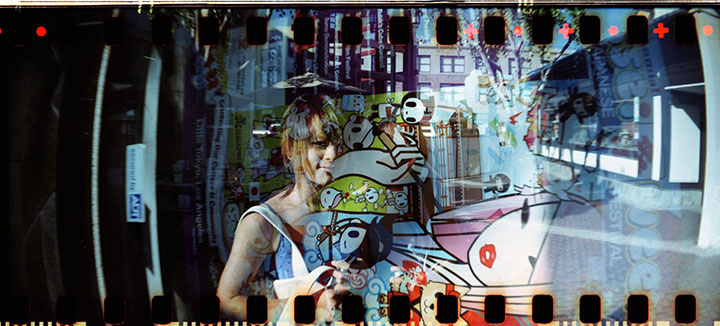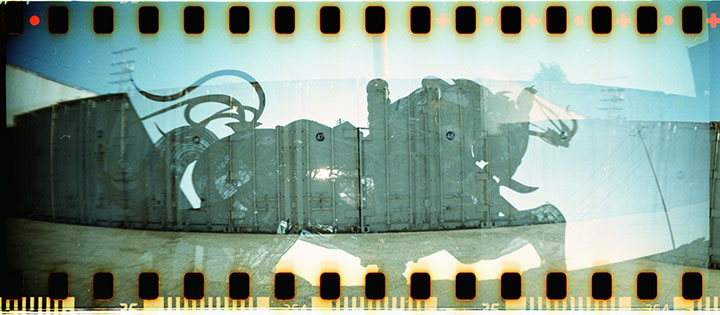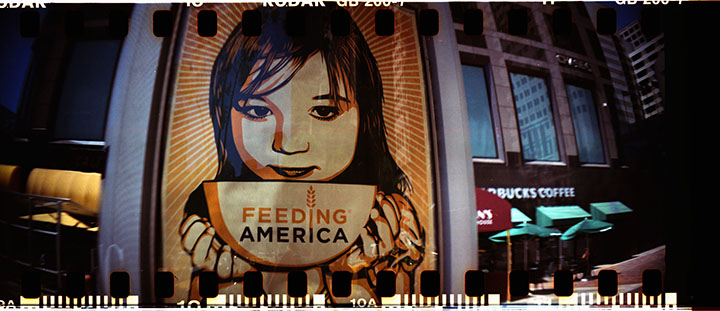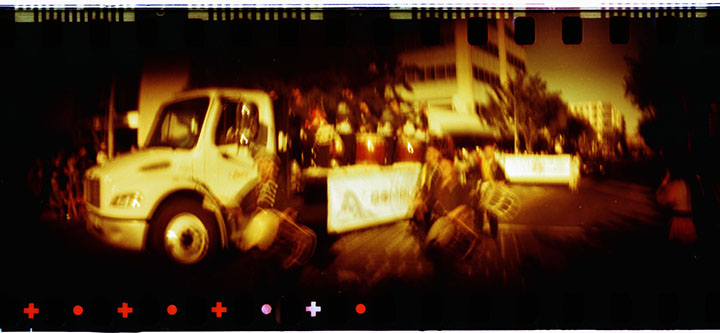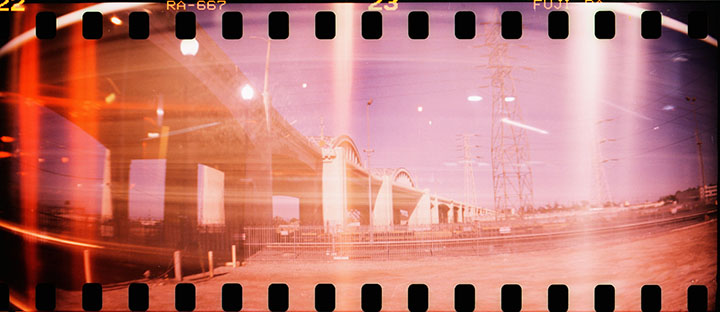 Cheeso
David Burns
Age 45, Alhambra, CA
Lover of all that is analogue, shooting strangers and random stuff, having fun taking pictures of everything, everywhere.
What do you most love about the Sprocket Rocket?
Being able to take multiple exposures that can and should overlap, and taking long exposures.
Describe the Sprocket Rocket in five words:
Dark, retro, funky, cool, fun!
The strangest, funniest, or hands-down greatest photographic/Lomographic encounter that you have ever had?
My coolest Lomographic experience was meeting up with a group of local Lomographers here in Los Angeles. We met at La Brea Tar Pits and walked around taking pictures, getting to know each other, having fun. Then we walked to the Farmer's Market and had lunch, a few beers, and took more pictures. It was great meeting fellow Lomographers and we all took some great shots. That was a very good day.
Your advice to future Sprocket Rocket shooters?
Don't advance the film all the way so you can get overlapping shots. For long exposures, hold the camera flat against a wall and hold the shutter down with your finger, a string, or rubber band. I was shooting at night without a flash and holding the shutter open for 5-8 seconds, and getting good results. For double exposures, shoot the first shot at arm's length from the subject, and the second shot far away. Smile when you see a stranger, show them the camera, and they will be happy to pose for a shot. This camera is a great ice-breaker. Don't forget to remove the lens cap. Shoot into the sun.