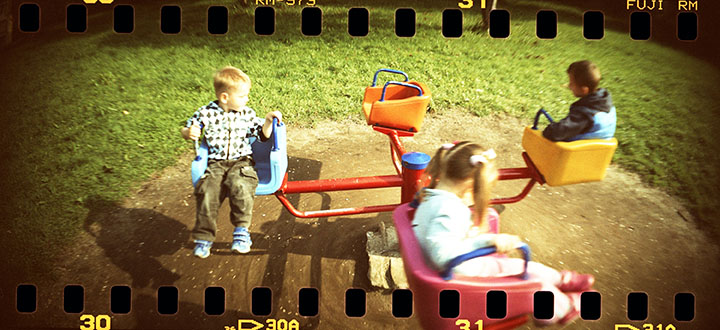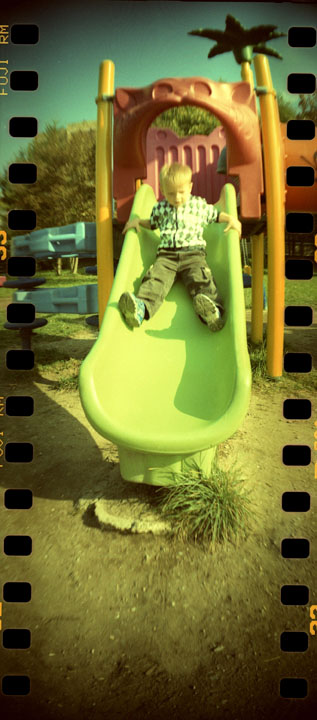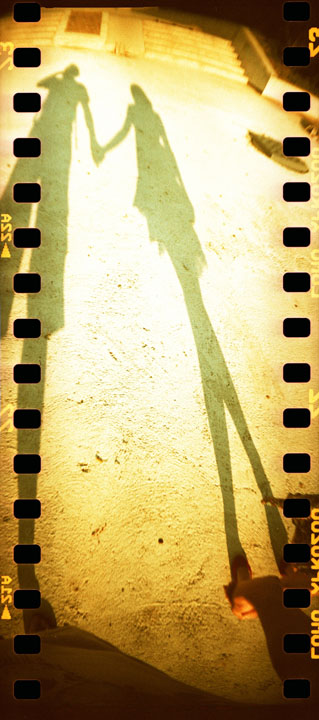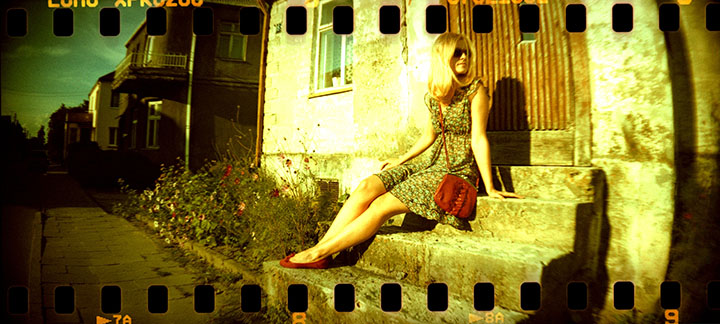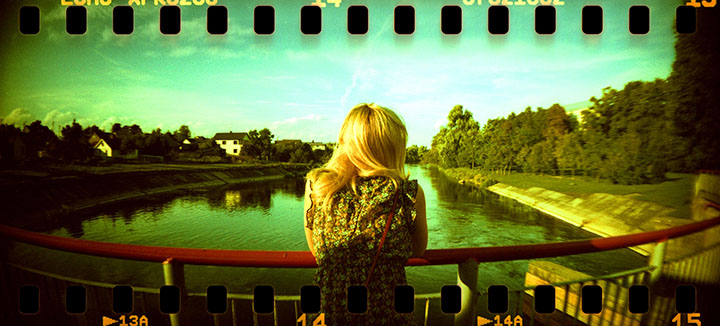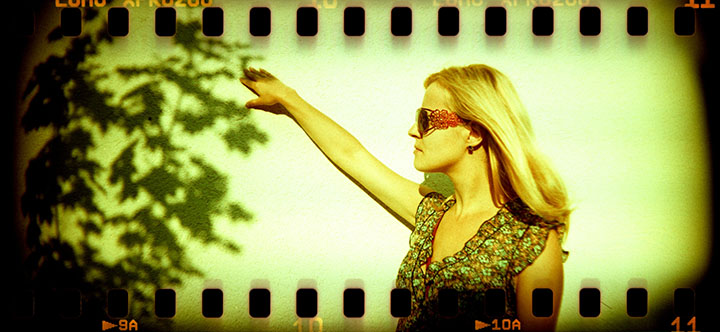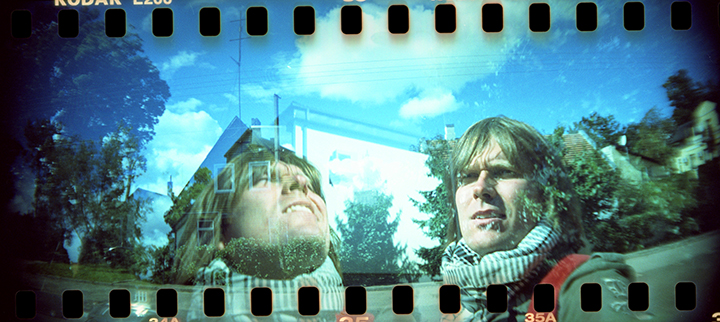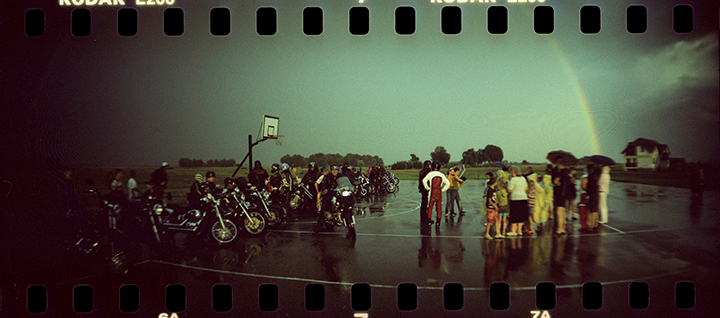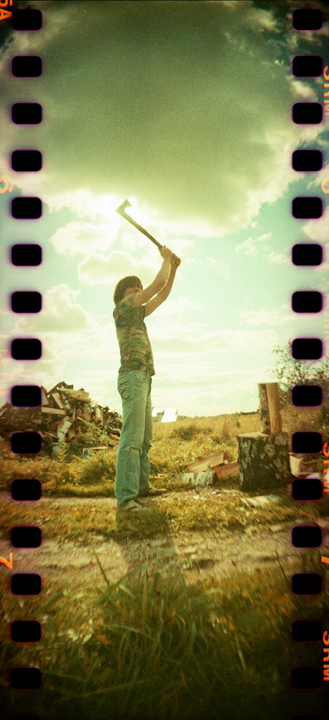 Dogma
Andrius Mickus
Age 29, Lindhorst, Germany
I've been a passionate Lomographer since 2008. In my ordinary life, I am a website creator, designer and administrator - all three rolled into one! Since my working days are full of digital stuff, my hobbies are totally different and closely related to analogue things such as LOMOGRAPHY, vintage cameras, vinyl records and turntables, guitars, and of course, my motorcycle.
What do you most love about the Sprocket Rocket?
I love everything about this camera :) The main things are it's brilliant design, it's user-friendly usability and the fact that it's a wide panoramic camera which can produce pictures with all those beloved sprocket holes and black corners.
Describe the Sprocket Rocket in five words:
Solid as a brick, compact wide eyes, panoramic monster
The strangest, funniest, or hands-down greatest photographic/Lomographic encounter that you have ever had?
There have been a lot funny and happy moments in my short Lomography life, but this time I want to talk about one my hands-down favorite moments. Back in 2008 when i still was a young Lomo boy and my camera shelf was filled only with Smena symbols and the Fisheye2, I accidently found and bought my first ever medium-format camera. The Lubitel 2. It was covered in dust and the focusing was sticky, so I decided to set about carrying out a little cleaning and repair work. I started to disassemble my Lubitel 2 without realizing that I should not be disconnecting both lenses, because they are moving together and so connect only in one right position. Well I just found myself holding both lenses in separate hands :(. I felt terrible, I had just shattered my dreams.... but my heart was still burning with Lomography (it still does) and a strong passion to make miracles. I searched for information, tried out lot of different things, spent many restless nights trying to put my Lubitel2 back together and after all this, my camera works again and even makes brilliant pictures, all of which you can find in my LomoHome. So in conclusion - strong will, hard work and the burning passion of Lomography means you can make miracles with your pictures and your cameras! LOMO ON!
Your advice to future Sprocket Rocket shooters?
Shoot wide, think wide, live wide and always remember with this camera you can always return to the previous frames and make double, even triple exposures!