Being the little sister of the classic beauty, Diana F+, the Diana Mini has big shoes to fill. Luckily, she was born a star in her own right. Super-sweet, the Diana Mini 35mm camera has got plenty of style and features to the nines.
With the flick of a switch, you can move from the retro square format to the amazing Half-Frame, which gives you the ability to shoot (almost) forever, packing a whopping 72 shots onto one roll of 35mm film! Her handy-dandy size and limitless creative potential is a revolution in creative photography.

With the Diana Mini, long exposures are no biggie thanks to the 'B' setting, tripod mount and cable release attachment – a Diana first. Its wide-angle lens means you can get close or chose between any of the four focal distances. Multiple exposures are cake! And if you're into abstract expressionism when it comes to your Lomography, you can overlap frames endlessly creating multiple-exposure panoramas. The built-in Diana flash plug makes it compatible with the retro-styled Diana Flash (available separately).

This Diana Mini is our response to the insatiable demand from the Lomographic community for more Diana innovations. Read on to find out more about how the Diana Mini is doing its bit to pioneer the endless creative possibilities of Diana Lomography!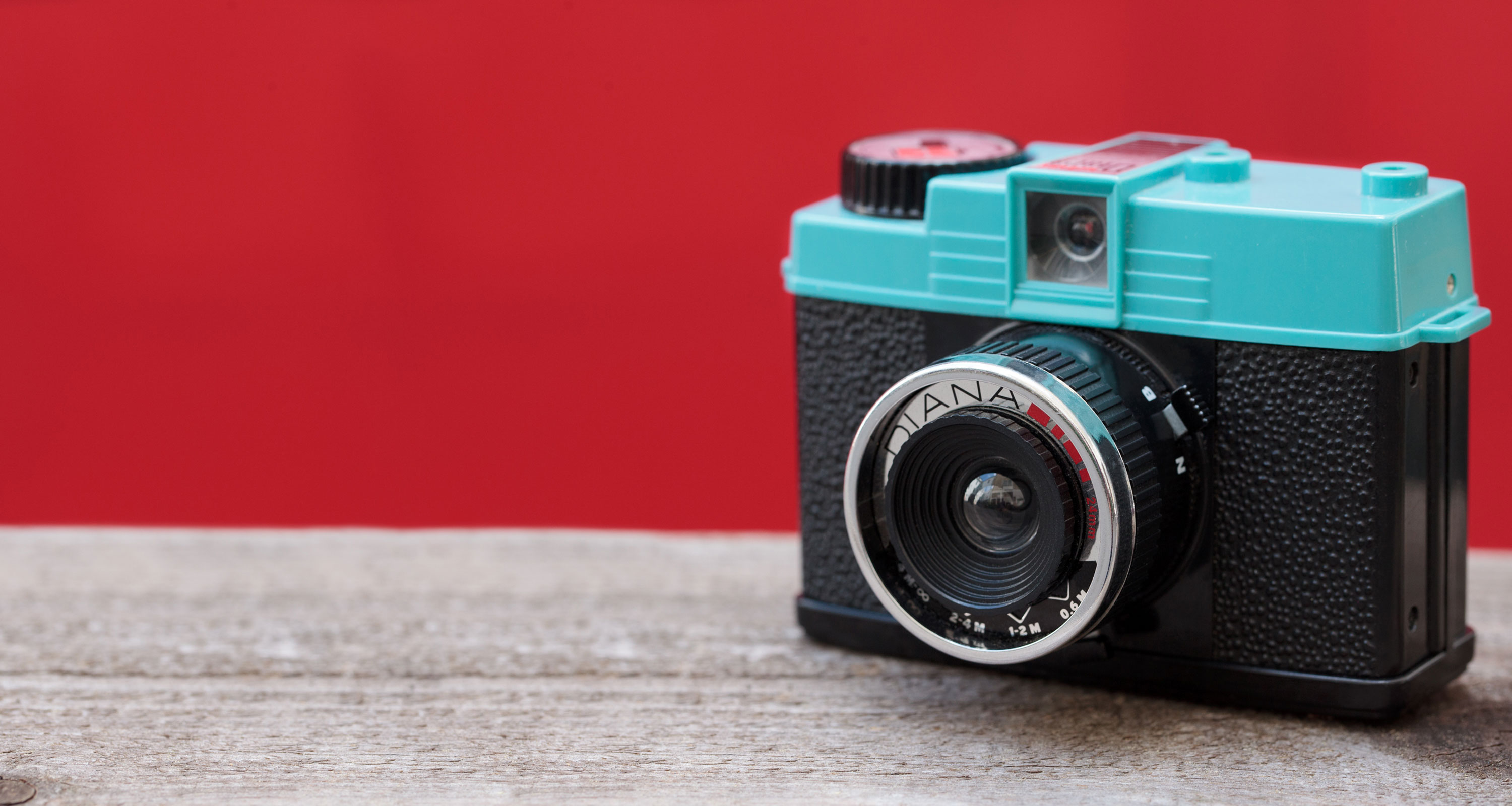 Did you know that we've also made the Diana camera even smaller? Find out more about the tiny Diana Baby 110 format camera 
here.