The panoramic professional´s choice
The prime choice for panoramic professionals! Strong and mighty in ABS plastic, it offers maximum creative flexibility with a full range of aperture and shutter settings, enabling precise exposure every time. Its advanced clockwork mechanics and the built-in accessories allow you to capture majestic panoramic pictures on YOUR terms!
Features
Multicoated of-28p 28/2.8 glass lens:
The crispy glass heart of the Horizon is just as lovely as it sounds - a multi-element masterpiece that yields eye-popping color, jaw-dropping contrast, and slamming sharpness all around.
Swing-Lens Technology
Variable Shutter Settings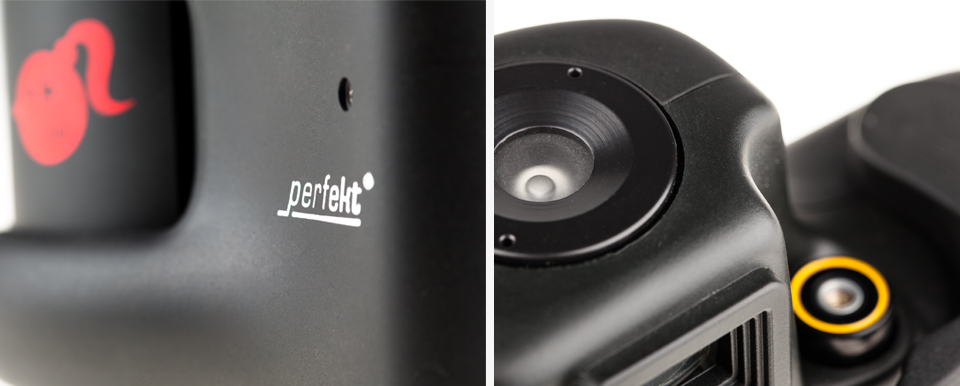 Whisper-Quiet Clockwork Mechanics

Perfect when you need to shoot in museums, ceremonies, or anyplace where it requires you to be extra-quiet. The motor operates smoothly and quietly, as opposed to the old-school Horizon 202's buzzy clockwork engine sound.

Battery-free Operation

Everything that the Horizon does is powered by a classic clockwork motor – eliminating the need for batteries!

Variable Aperture Settings

From a wide-open f/2.8 to a teensy tiny f/16, you can dial in your precise aperture setting to get the optimum exposure for each shot. Controlling the depth of field is also right at your fingertips – a large aperture yields a sharp subject against a blurry background, and smaller apertures make sharp pictures all throughout.

Variable Shutter Settings:

A blazing 1/500sec top shutter speed gets you high-speed freezes on the brightest days of the year. A slow ½ second brings partially lit nights and gloomy indoors into glowing brilliance.

Uses all varieties of 35-mm films

Total convenience! Use whatever you like – all 35mm colour negative, slide, black & white, redscale, can be loaded into your Horizon's greedy little gullet!

Built-in Pro Accessories

With the cable release and tripod thread, and the fat handgrip, you're guaranteed shake-free pictures. The bubble-eye level through the viewfinder allows you to perfectly place the "horizon" of each photograph!

Two years limited waranty

The Lomographic Society International guarantees your Horizon to be free of manufacturer defects for two full years after purchase. This does not include misuse, abuse, or dropping your camera into the Ganges.