LOMO LC-A+ Silver Lake
The beautiful LC-A+ Silver Lake celebrates the heritage and craftsmanship behind the world's greatest snapshot camera. It comes adorned in genuine brown leather and packaged in a specially designed wooden collector's box. Not only does this little gem feature a classic Russian-made Minitar 1 lens, each camera will also arrive with its very own Limited edition authenticity certificate. Limited to only 1000 pieces worldwide.
SOLD OUT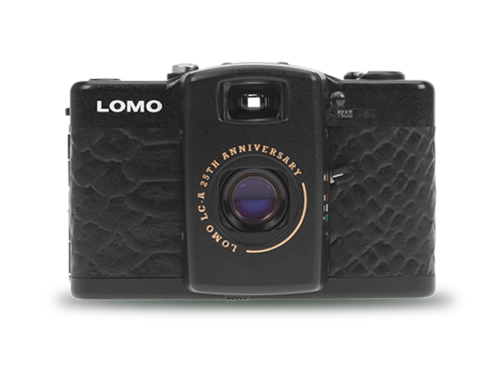 LOMO LC-A+ 25th Anniversary Edition
This limited special edition was created to celebrate 25 years since the LOMO LC-A first graced the world.
t's the same pocket-sized, robust, Minitar-eyed LOMO LC-A+ that we love, capable of bringing you jawdropping pictures with the deepest saturation and punchy contrast, and shadowy vignettes, which is a look that's distinctly LOMO. The Anniversary Edition boasts a textured skin and the 25th Anniversary badge on its body. It's a surefire collector's item!I
SOLD OUT
LOMO LC-A+ Gold
This limited edition was gilded with 24 carat gold and wrapped in the finest brown leather. Only 130 cameras were every produced! Each camera is engraved with a unique number and a certification sheet guaranteeing its authenticity. The camera comes with 2 rolls of Lomography 800 Film and the "Lomographiere" hardcover book - all presented an elegant wooden box. The icing on the cake – an original Russian Minitar 1 lens.
SOLD OUT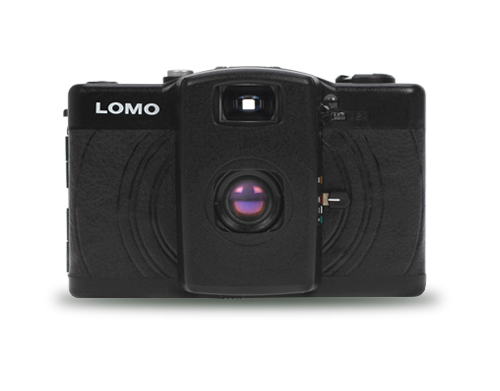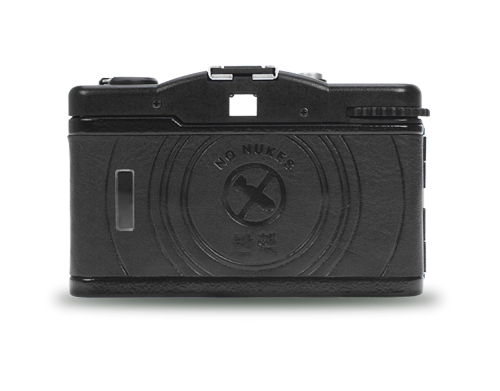 LOMO LC-A+ No Nukes Edition
The 'No Nukes' LOMO LC-A+ special edition was designed by the Seoul Lomographic Embassy in protest against nuclear weapons. Find the leather-skinned camera stamped with the 'No-Nukes' logo and packaged in a collectible box.
It's the same pocket-sized, Minitar-lensed LOMO LC-A+ that we love - capable of bringing you those signature jaw dropping photos with the deepest saturation, punchy contrast and shadowy vignettes. The 'No-Nukes' Edition was designed with a unique leather body and bundled in a wooden box, stamped with the "No Nukes" symbol and Korean lettering. Only 500 cameras were produced.
SOLD OUT
LOMO LC-A+ White
The calming beauty of a "Karesansui" – a traditional Japanese stone garden - is the inspiration for the Lomo LC-A+ White Japan Edition. Designed by Lomography Japan, the iconic Lomo LC-A+'s classic look is updated with a fresh wash of white. The stone garden has graceful lines carved into the gravel to symbolize the endless flow of water; this is wonderfully translated into delicate whirling white details embossed on its luxuriously smooth leather. The waves form a "25" on the back of the camera – representing the Lomo LC-A+'s 25 years in the analogue world.
This truly elegant camera was limited to 1000 units, presented in a beautiful customized wooden box. Included in the package was a special Lomo L-Case White edition (only available with this bundle). As with the original Lomo LC-A+, breathtaking 35mm pictures are to be expected care of the Russian Minitar 1 lens.
SOLD OUT